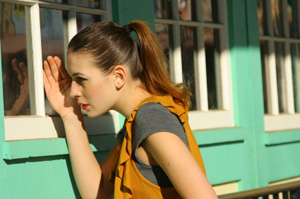 By Tracey March
My in-laws recently avoided a common online rental scam. They had found a great-looking rental on Craigslist and it was listed at a bargain price. They contacted the landlord, who said he was out of the country doing missionary work in Africa, but that they could go walk around the property and peek in the windows. If they liked it, they could wire him a deposit and he would send them the keys. Fortunately, they mentioned it to my husband, who told them it sounded like a common Craigslist scam. In these situations, "landlords" hijack rentals or real estate listings from Craigslist or Zillow and re-advertise them at bargain prices, in the hopes that someone will send them a deposit or first month's rent before they figure out they've been had.
People looking for rentals are increasingly aware that they could get scammed, and they are proceeding cautiously. Unfortunately there is no way to guarantee your rental property won't be used in a scam, but here are three things you can do to make your ads and your rental business seem more credible to a better and bigger pool of potential tenants.
Online Advertising: In addition to writing a good description of your rental home, linking to a website you have created for the property, or to your rental's listing on your property management company website, puts potential renters at ease. Scam artists tend to deal in bulk and don't have time to make professional webpages or create fake property management businesses.
Scan Craigslist: More and more people are using Craigslist to locate rentals, and scam artists are following them. Scan the Craigslist rentals for your area every few days to make sure that your rental properties haven't been appropriated by a scam landlord.
Signage: On the property make sure a sign lists either your business phone number or, better yet, contact information for your professional property management company. That way anyone doing a drive-by will see the correct contact information. While this doesn't protect out-of-towners who don't have an opportunity to actually visit the rental, it does put most potential renters on notice.
Finally, don't claim you're out of the country, ask your potential tenants to wire funds to your account, or require a security deposit or first month's rent before signing a lease. These are red flags to anyone who is concerned about rental scams.
Do you have any experience with rental scams? Any advice?
Share This